The South African Institute of Chartered Accountants (SAICA) is one of the dominant accountancy firms in the country. SAICA brought about the Thuthuka Bursary Fund, which aims to select qualified individuals who are interested in becoming a Chartered Accountants, for undergraduate BCom Accounting education programmes. Thuthuka searches annually for academically excellent students who would like to be Chartered Accountants.
Read: UNISA Application Dates 2021
The following are the only universities given access to work with Thuthka:
University of Johannesburg (UJ) – Bachelor of Accounting (Course Code BCA012) 
University of Cape Town (UCT) – B Com (Course Code CB023)
Nelson Mandela Metropolitan University (NMU) – BComAccounting (Course Code 40003)
Rhodes University – Bachelor of Commerce (Accounting)
Stellenbosch University (SU) – B Com Accounting/B Rek (Course Code 3091001)
University of Pretoria (UP) – B Com Accounting Sciences (Course Code 07130042)
University of the Free State  (UFS – Bloemfontein Campus)  – Bachelor of Accounting (Course/Study Code 6319)
University of Witwatersrand (WITS) – B Ace Science (Course Code CB008)
University of Fort Hare – Commerce in Accounting (Course Code 60001) 
North-West University (Potchefstroom Campus) – B Com CA (Course Code 500 155 E371P)
Read:Ehlanzeni TVET College Prospectus 2021 Download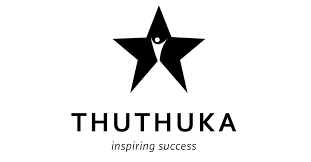 SAICA Thuthuka Bursary Requirements and Eligibility
60% in Mathematics in your Grade 11 Final Results
Passing marks for university entrance qualification
Low income
African or Coloured
Pass the National Benchmark Test (NBT)
Letter of acceptance to the university, final Grade 12 results and NBT results
All candidates will be assessed using the NSFAS means test to determine financial need.
How to Apply and Application Details
The following supporting documents must be submitted along with your application:
Signed consent form
A certified copy of your Applicants ID
A certified copy of your Parents / Guardians  ID
A certified copy of your Parents / Guardians salary advice or Affidavit if unemployed
A certified copy of your Grade 11 Results
A certified copy of your Grade 12 Results
University provisional acceptance letter (to be sent as soon as received)
Full academic transcript if already at University
Proof of registration, if already at University
Your parents' latest salary advice
Certified Copies of ID or Birth Certificates of other school-going dependants in your home
A stamped letter from your school confirming registration as well as your subjects.
Applicants will be considered according to academic performance, National Benchmark Test  results and financial need as determined by the NSFAS financial means test.
Read:University of Limpopo, UL Residence Application 2020
Closing Date
Applications for 2021 bursary intake close on 30 August 2020.
Contact Details
Tel: +27 8610 SAICA (72422) / +27 8610 SAICA (72422)
Email: [email protected] / [email protected]

Follow SchoolGist